30" Triple Door Smoker Trailer (Item# 3010824TDT)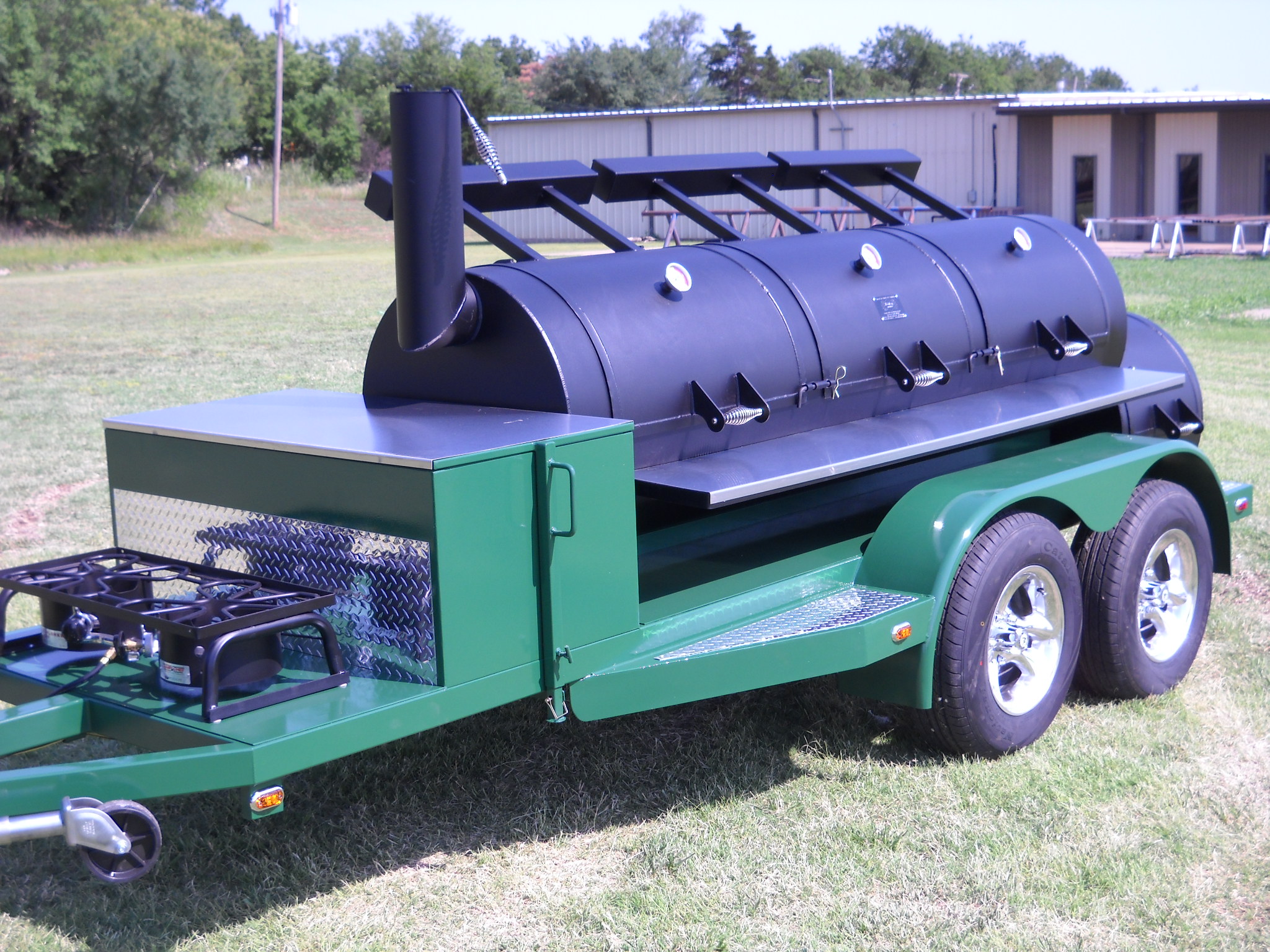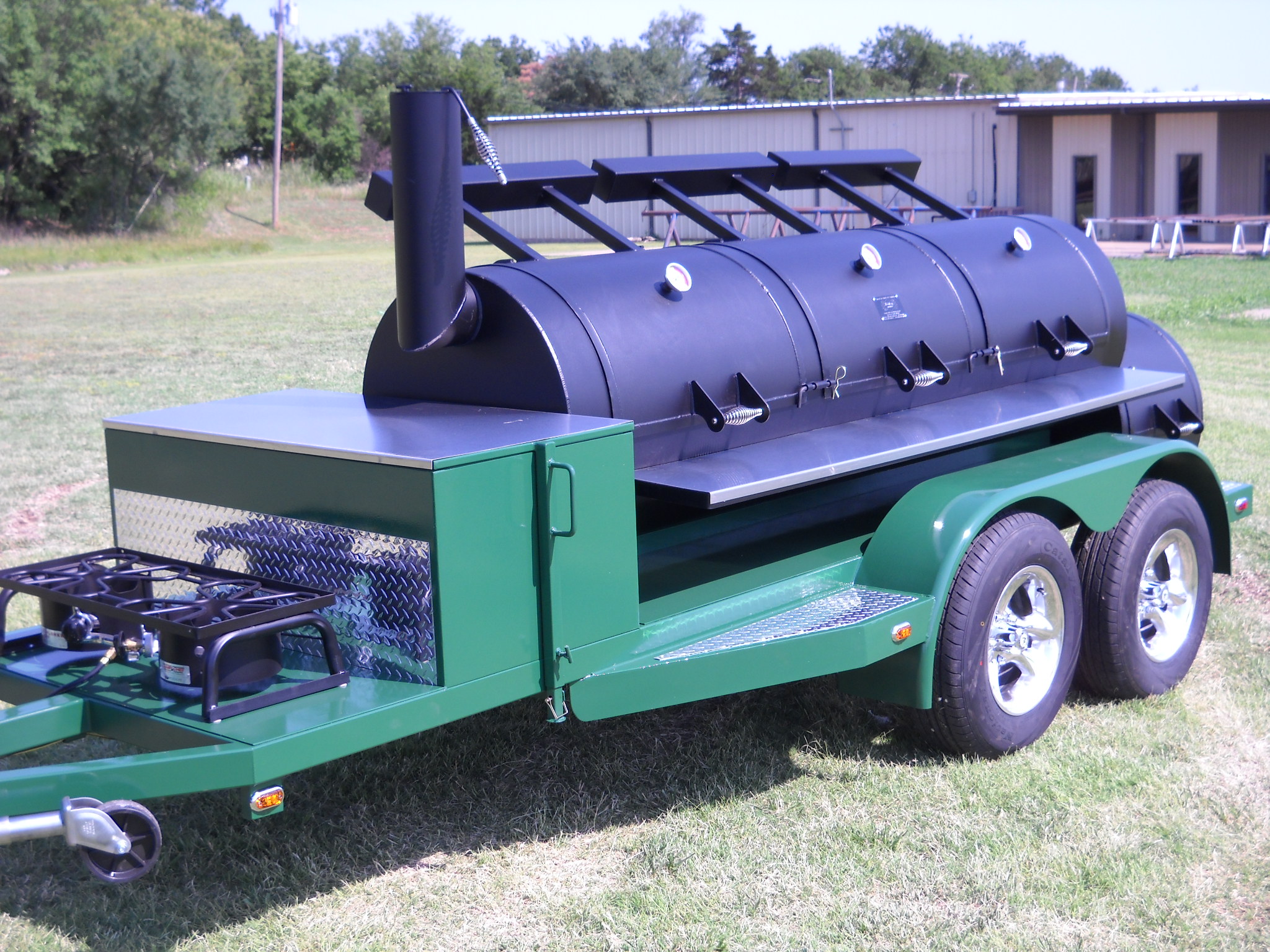 30" Triple Door Smoker Trailer (Item# 3010824TDT)
Price is for standard 30" TDT.
*Pictures shown have upgrades; please see below for prices.
Standard smoker includes 30" Dia. x 108"Long Horizontal Cooking Chamber w/3 counter-weighted doors, 3 thermometers, 29" x 106" of framed cooking grills & 3 - 2nd level slide-out cooking shelves. 30" Dia. x 24"Long Fire Box w/warming tray, heavy duty charcoal grate, top framed cooking grill, LP lighter system & flame style clean-out door.
Standard trailer includes 2 - 3,500lb. tandem axles, steel tread plate fenders, 15" wheels, 2" bull dog coupler, safety chains, fold up swivel-jack w/8" castor wheel, wood storage box w/slide-out table, LP bottle storage & light package w/side markers. Pick the paint color of your trailer, we have over 180 to choose from.
*Custom Green Smoker Trailer retails for $12,365.00
Upgrades include:
Front Mounted Double Fryer $435.00
Enlarged Storage Box & Table to 30" Wide $300.00
Cover 30" Wide Table w/Stainless Steel $460.00
Cover 12" x 96" Front Shelf w/Stainless Steel $375.00
American Racing Mag Wheels (4 x $240 each) $960.00
Tandem Axle Step Side Fender Package w/LED Lights $600.00
Aluminum Tread Plate Gravel Guard $150.00
*Standard Red Smoker Trailer retails for $9,085.00 (Standard; no upgrades)