30" Super Double Door Smoker Trailer (Item# 309624SDDT)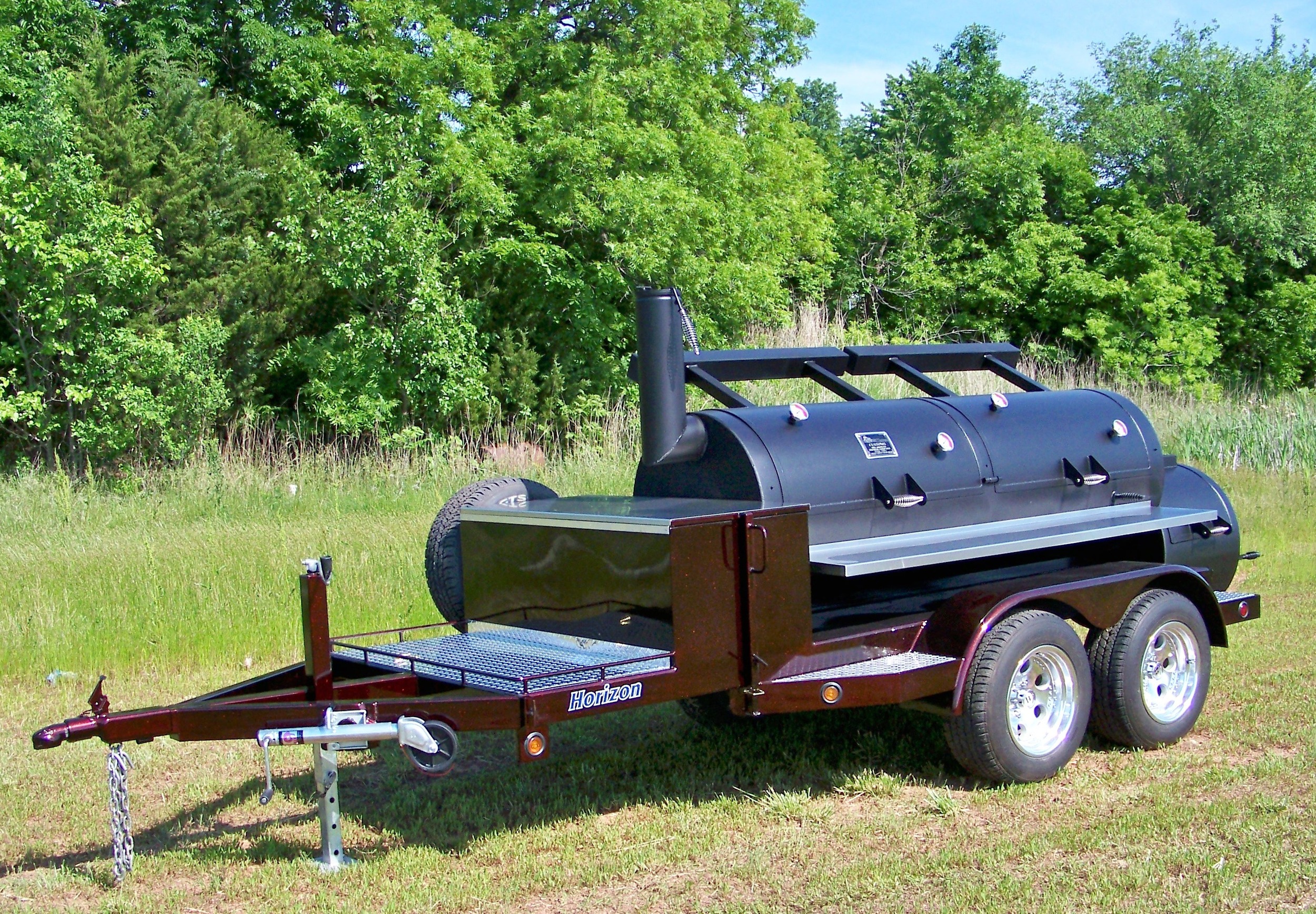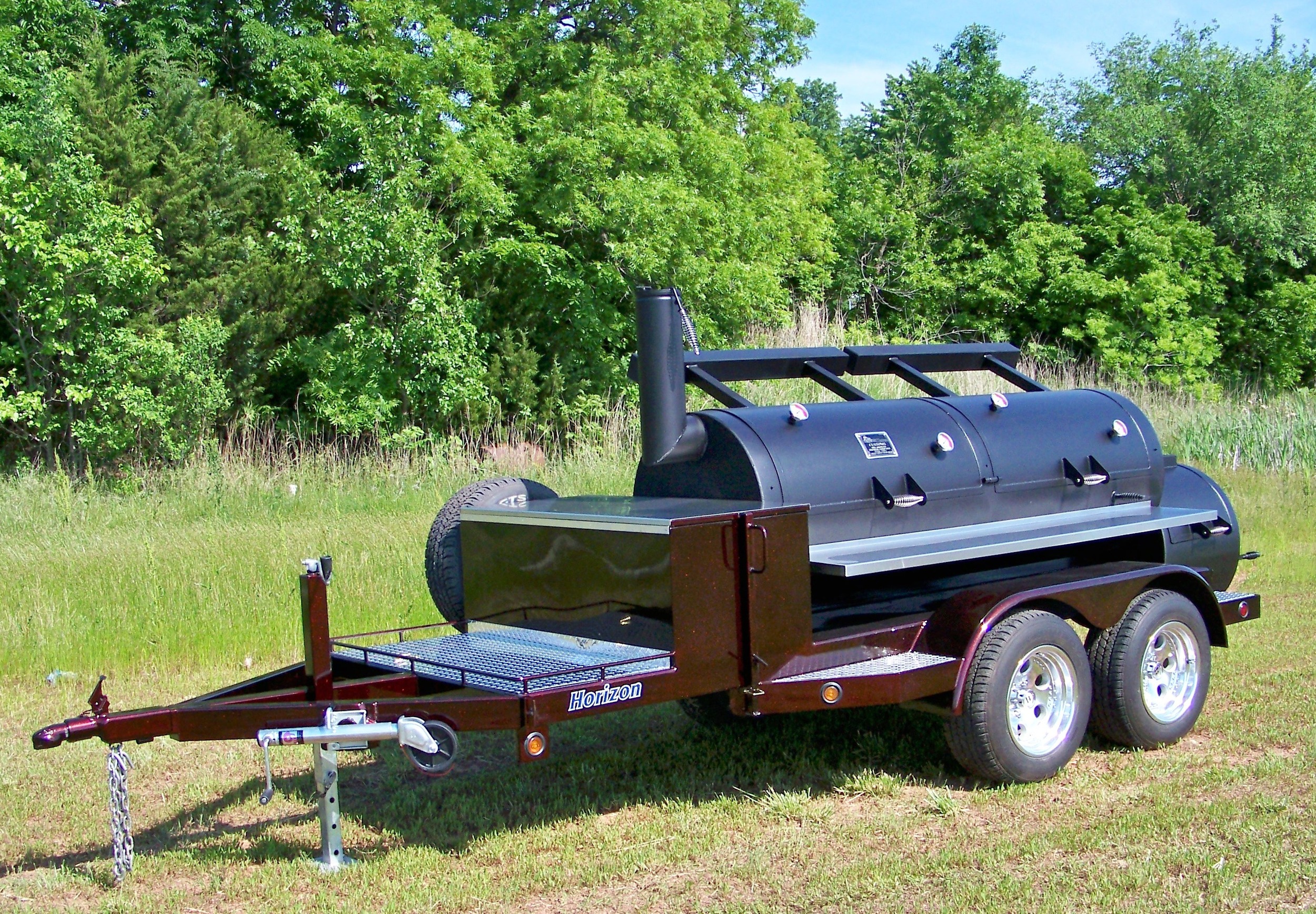 30" Super Double Door Smoker Trailer (Item# 309624SDDT)
*Some pictures shown have upgrades; please see below for prices.
Standard smoker includes "Super" Package Adds:
Convection System for 30" Double Door Smoker
7,000 lb. Drop Foot Stabilzer Jack
Enlarge Storage Box & Table to 30" Width
Cover 30" Table w/Stainless Steel
Cover 12" x 96" Front Shelf w/Stainless Steel
Extra Thermometer in Each Door (2)
Upgrade to Aluminum Mag Trailer Wheels (5)
Side Mounting Bracket for Spare Tire
Tandem Axle Step Side Fender Package w/LED Lights
Aluminum Tread Plate Gravel Guard
2 Foot Extended Front Cargo Area w/Railing
30" Dia. x 96" Long Horizontal Cooking Chamber w/2 counter-weighted Hog doors, 2-thermometers, 29" x 94" of framed cooking grills & 2-2nd level slide-out cooking shelves. 30" Dia. x 24" Long Fire Box w/warming tray, heavy duty charcoal grate, top framed cooking grill, LP lighter system & flame style clean-out door.
Standard trailer includes 2-3,500lb. axles, steel tread plate fenders, 15" wheels, 2" bulldog coupler, safety chains, fold up swivel-jack w/8" castor wheel, wood storage box w/slide-out table, LP bottle storage & light package w/side markers. Pick the paint color of your trailer, we have over 180 to choose from.
*Standard Silver Smoker Trailer retails for $12,125.00 (Standard; no upgrades)
*Custom Ruby Smoker Trailer retails for $13,325.00
Upgrades include:
American Racing Mag Wheels (5 x $240 each) $1,200.00
*Custom Red Smoker Trailer retails for $13,325.00
Upgrades include:
American Racing Mag Wheels (5 x $240 each) $1,200.00
*Custom Orange Smoker Trailer retails for $13,325
Upgrades include:
American Racing Mag Wheels (5 x $240 each) $1,200.00